Caution: OPuppy.com is pleased to offer free classifieds listings as a service to its users. However, free classifieds also tend to attract scammers and spammers. Please use caution and common sense as you approach anyone to initiate communication, and remember that your use of any information found on OPuppy.com is AT YOUR OWN RISK. Please see our
Terms & Conditions
for more information.
Loreley
Location:
Europe
Status: For Sale
Price: $1000 EUR
Breed: Cane Corso
Coat Color: Blue
Eye Color: Brown
Gender: Female
Birthdate: 03/24/2017
Age: 4 Months
Champion Bloodlines: 1st Generation
Registry: FCI - Federation Cynologique Internationale


Pedigree:


Sire:
Merlino de Nobil Rose
Murano Sangue Magnifica
Brooklyn de Nobil Rose
Dam:
Denti Acciaio Baucis
CH. Axl
Perle der Festung Queen
Description: Loreley is a very promising show quality female with great genetical background. She is a nice character, loves to be cuddled, cheerful and smart. She is a great choice if U have show or breeding ambitions.
Date Added/Updated: 07/08/2017

Contact Information / Breeder Profile: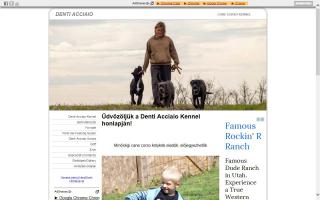 36302269520
corsobeagle@yahoo.com
Our kennel is located in Hungary. Our aim is to breed healthy family dogs to make your life happier than ever.
Registry: FCI - Federation Cynologique Internationale
Region:
Hungary
Category:
Cane Corso Breeders
corsobeagle.5mp.eu/